Our customers make diverse requests, including the addition of hydrophilic or water-repellent properties, processing into special shapes, and mounting. Our skilled craftsmen use their store of expertise and specialized machines to create products that thoroughly meet each and every request.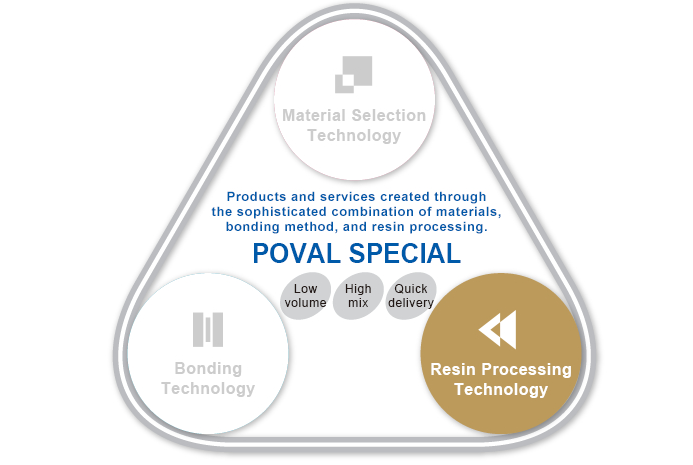 Cutting

We employ optimal cutting technology that uses cutting tools made in-house.

Shaving

We use grinders and other tools to shave materials down to the intended shape and thickness.

Endless

We make flat materials into rings.

Impregnation and Heat Press

We give the intended hardness to nonwoven fabrics, synthetic leathers, and other materials.

Resin Coating

We give materials capabilities that they did not originally have, according to the intended purpose.

Prevention of Edge Fraying

We prevent fibers on the edges of belts from fraying.

Printing

We print designs and marks, and other items.

Sewing

We increase the strength by sewing.

Crosspiece Attachment

This stops the belt from meandering and prevents items being carried from falling off.

Connections

When the needed measurements are not available, we lengthen belts with connections.

Molding and Manufacturing

We treat raw materials to create different materials.

Polishing

We shave and polish without making blemishes.

Detachment

We detach the surface of two materials attached to each other.